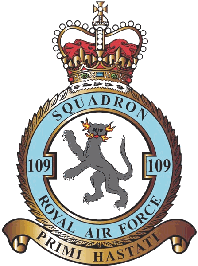 This website is created in memory of the Canadian Havilland Mosquito crew,
C K Chrysler and R H Logan.
For this crew ended their target marking mission to the German city of Essen in the night from 27 to May 28, 1943 on their way back home to England in the southern Holland village of  Bleskensgraaf. Above this village their mosquito was hit by a German nightfighter and exploded. Whereafter the debris of the airplaine where spread out over the fields behind the village. In this tragic event the navigator lost his life, the pilot knew to save his life with his parachute. He reached either injured but secure the ground. And was transported the next day together with his dead buddy  to Rotterdam by German soldiers. There arrived, Ray Hutchings Logan was buried at the general cemetery of Rotterdam Crooswijk and pilot Chrysler was transported to unknown destination.
In May 2003 went for the creator of this website is a long cherished wish in fulfillment and was given the opportunity to launch an investigation to the remnants of the plane and to the story of two young men who had flown it. There where several people appeared to be living in and around Bleskensgraaf that could still remember the tragic event of that night, this investigation in which I have received cooperation and help from various individuals and foundations has led to the excavation of one of the propellers by the experts from the Dutch Air Force.
Much more impressive was the visit of mr C. K Chrysler and his two daughters to Bleskensgraaf in may 2005. The pilot who had flown the plane that night. He was traced by people from the Crash research foundation at Lisserbroek. This is a foundation that deals with historical research and aviation archaeology. It was very special to hear his side of the story to, especially because his story showed great similarities with the stories that eyewitnesses from Bleskensgraaf had told me.
And also very impressive was the meeting with the brother of the killed navigator in 2007, and the unveiling of the monument to honour  the crew, by mr. John Logan, his wife and the burgomaster of Graafstroom the same year. This made a wonderful conclusion to the investigation. 
Even after all these years the memories and emotions where still very much present. So I hope with this website to tell the story of their crash and about the investigation in a modest way.
Arjan Wemmers
© 2007. mosquitocrash.com